Written by Rebecca Norden
Photos by Pilsen Photo Co-op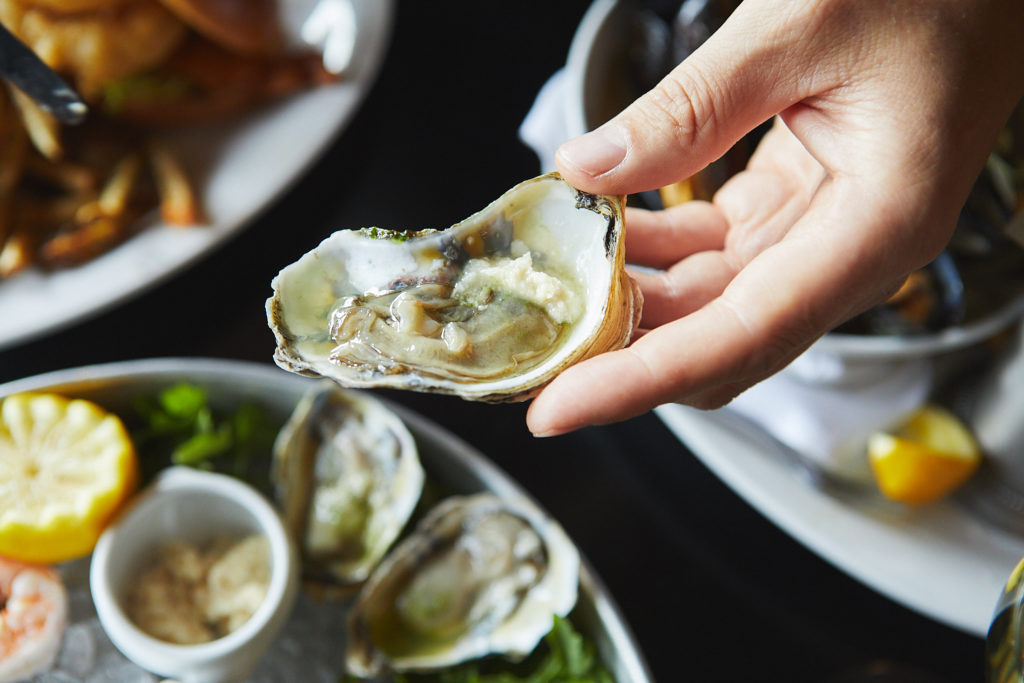 When I left my hometown of Wichita, Kansas almost 11 years ago, I left thinking I never wanted to go back. I longed for culture and the unknown. New experiences and strange places. I was drawn to people who lived their lives defying stereotypes and paving their own paths. When I left Wichita, the vast majority of those I knew lived their lives in the comfort of chain restaurants and trusting in their neighborhood church members to picket any establishment that might dare serve a cocktail. The American dream was to settle down in a suburban home that mirrored the rich and popular neighbors that lived just down the cul de sac. The most exciting moment of my week was racing to be the first family from our church to arrive at the local Pizza Hut after services relinquished.
After traveling the world for the last 10 years and absorbing all that I could from cultures that challenged everything that I had known, I heard whispers that a new breeze had been cast on my sleepy hometown. Exotic food, hole in the wall dives, and breweries; there had been an awakening of sorts. Blame it on social media, the traveling youth returning to their hometowns or transplants believing that people will gravitate towards their ideas as long as they sense that it is authentic.
Before arriving in Wichita, I had asked for recommendations as to where I should visit. I was amazed at the variety and diversity. So much so, that I actually planned out several different themes I could put together based on the locations. In the end I decided to go with diversity in cuisine I had not known existed along with a few breweries…because hey….beer.
Hopping Gnome Brewing Company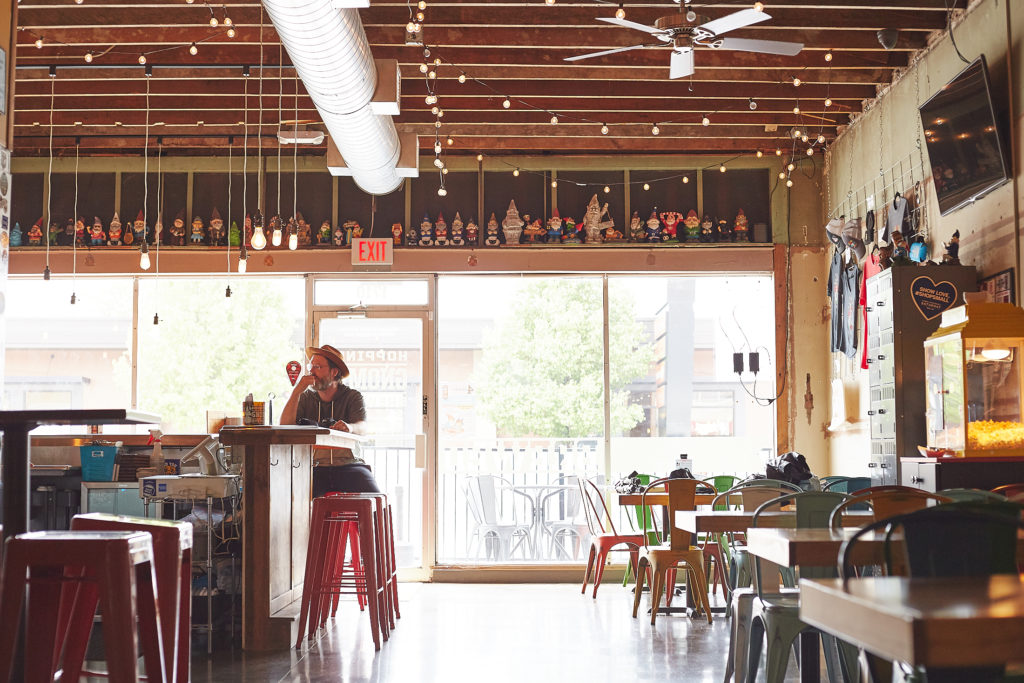 We started with Hopping Gnome Brewery. Who doesn't love a brewery with a twist. Small but mighty, they grabbed my attention with their unique theme and won me over by the friendliness of the owners Stacy and Torrey. Coming in before opening to meet with us and show us their space. This place has a vibe that is quaint and inviting. Plus, they offer a sour beer that is EVERYTHING a sour beer should be, called the HBIC (head bitch in charge). It's flavor lives up to it's name. Stick around for the food trucks and occasional live music. We'll definitely be back for another visit.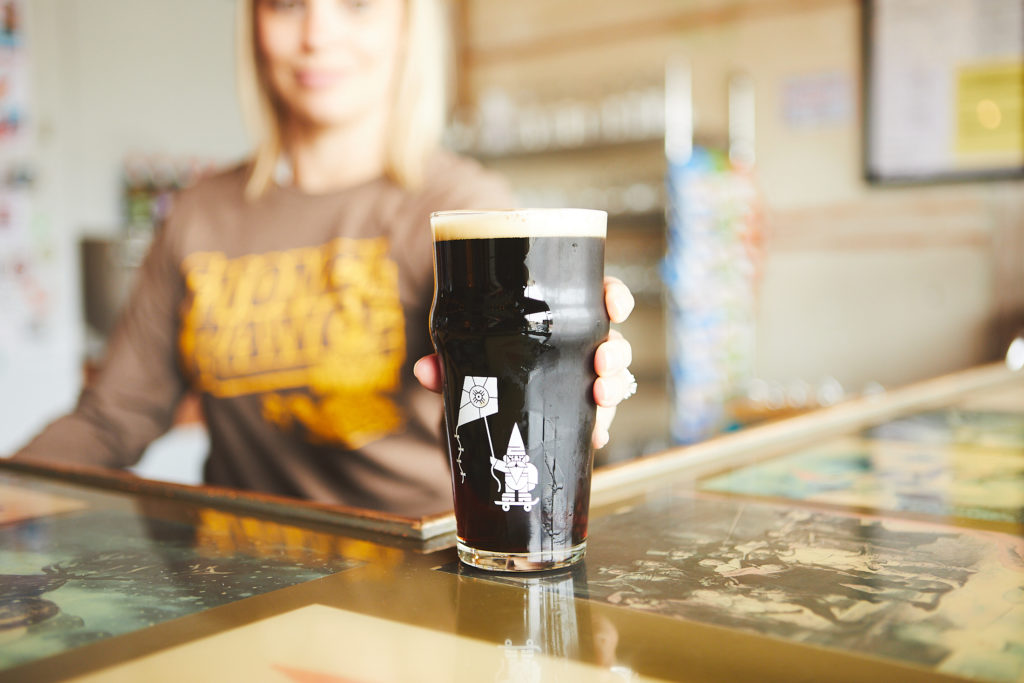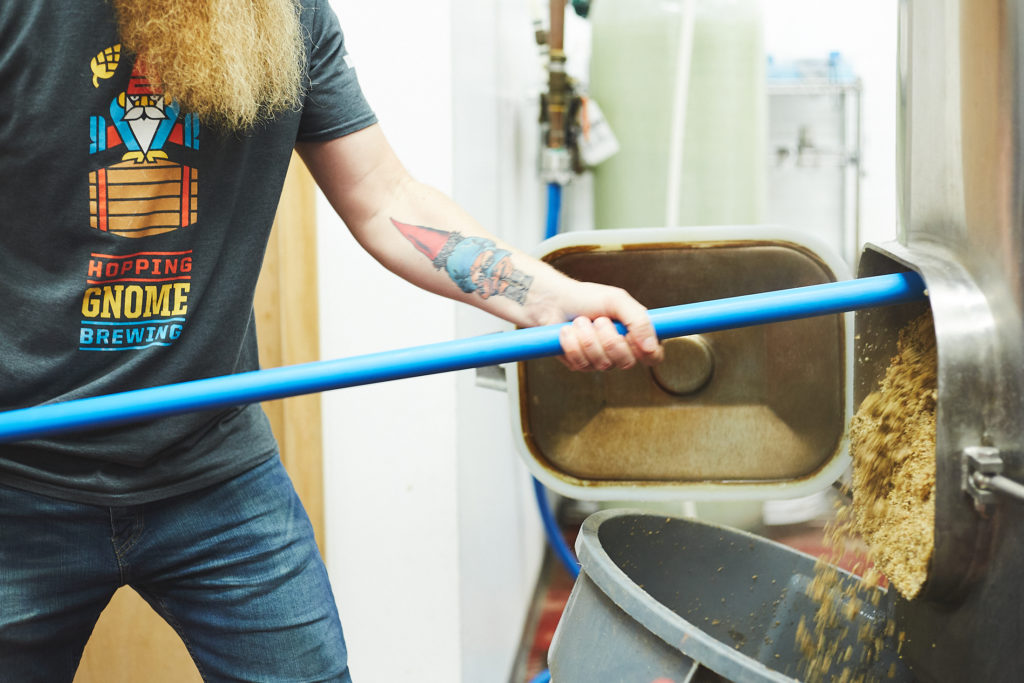 Prost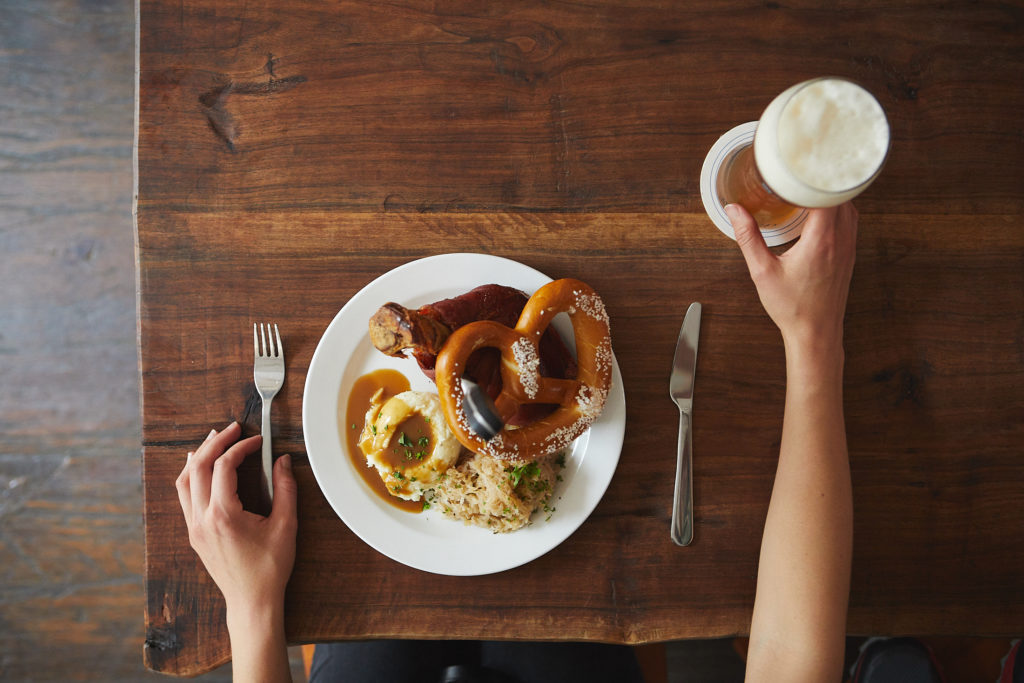 Next we visited German restaurant, Prost. Want to talk authentic? Manu is German born (near Frankfurt) and relocated to Wichita with her American husband, Austin. In typical German and Midwestern fashion, they definitely made sure we didn't leave hungry. My only regret was that I didn't have more people there to help share in the amazing feast they prepared. Everything from Curry-wurst to Schnitzel to a special run once a week called Schweinshaxe (a hearty ham hock with a German pretzel stabbed through it). They run a Stein club in which you get your own personal beer stein with yearly discounts on beer. The food was amazing, the owners and staff couldn't be more hospitable and I left saying I wanted to bring my entire family back to try everything on the menu.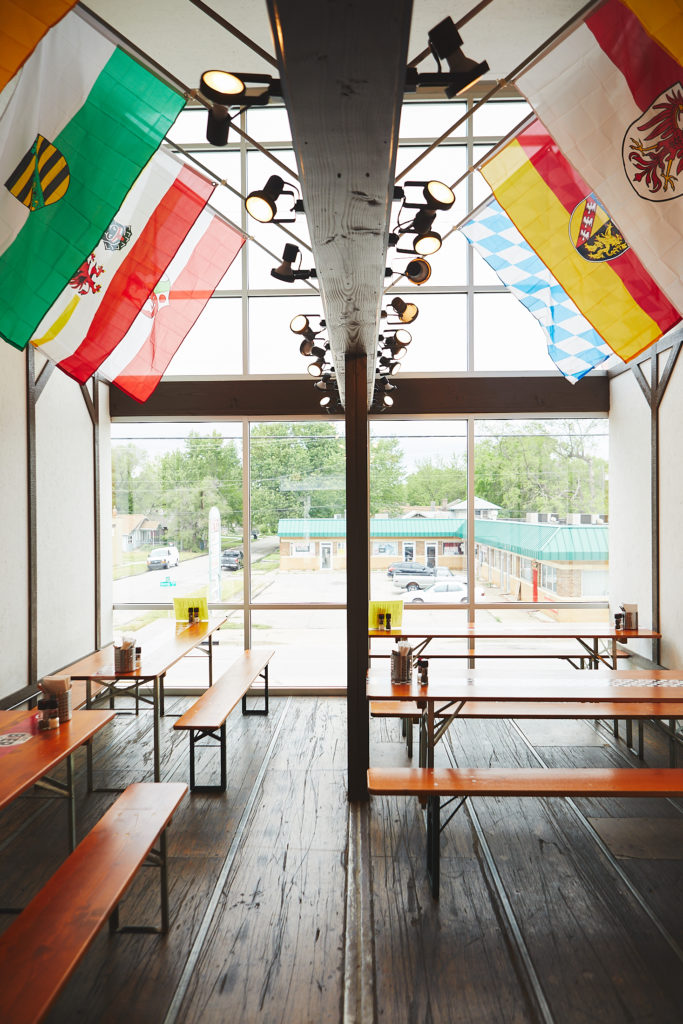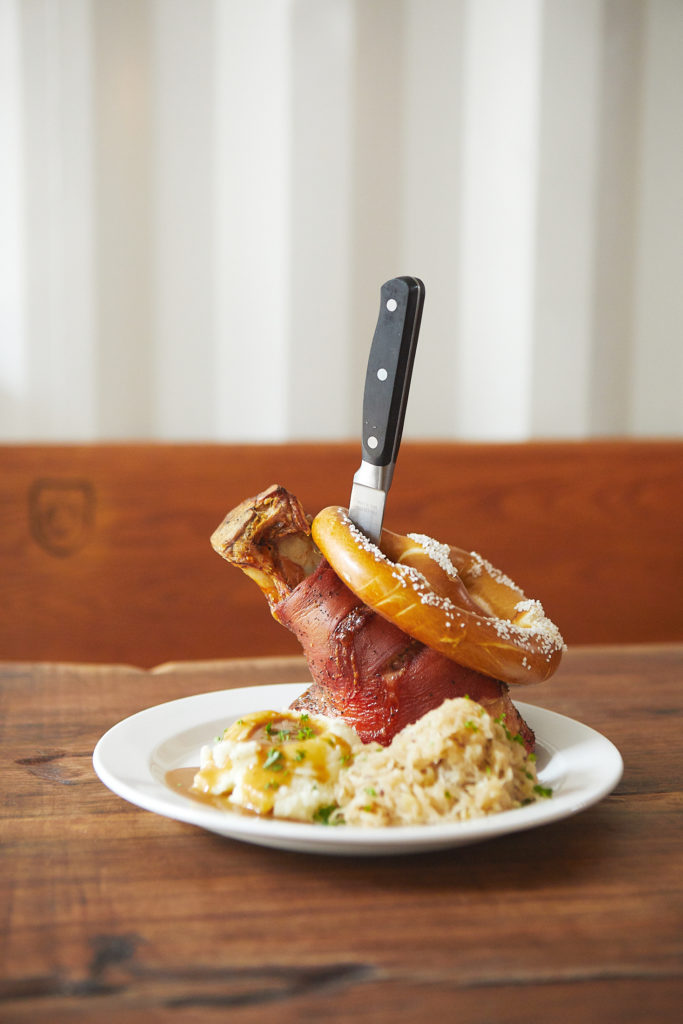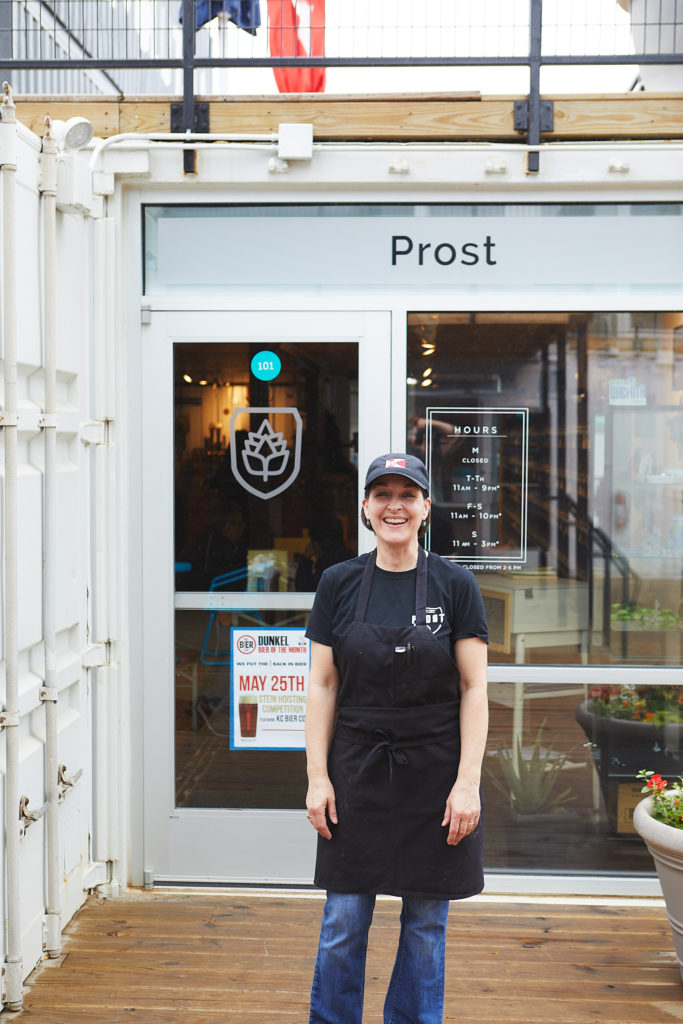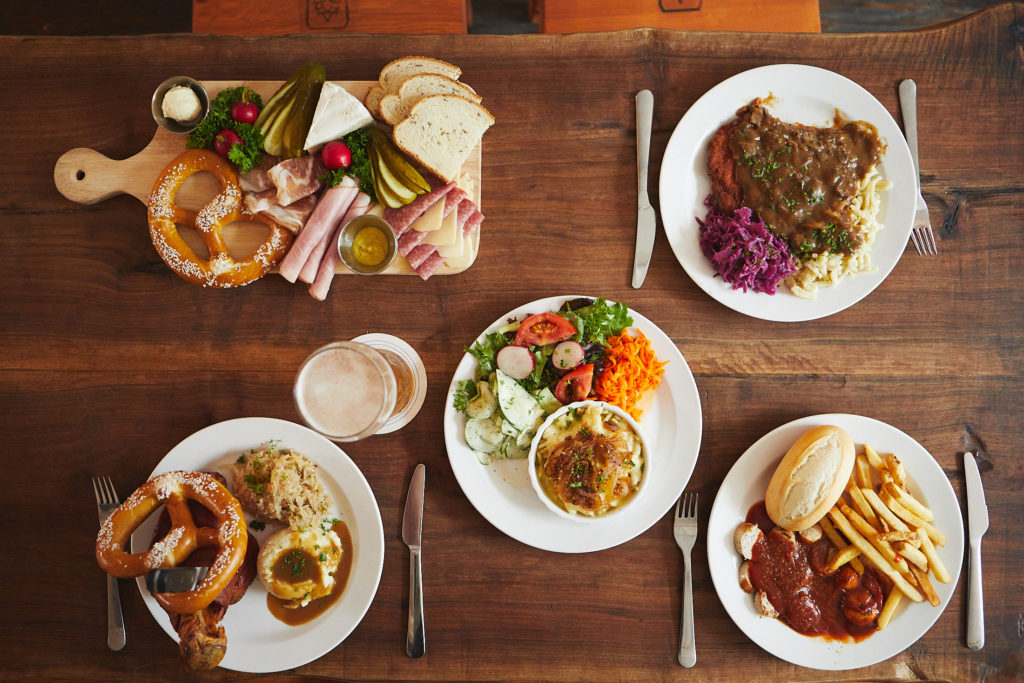 George's French Bistro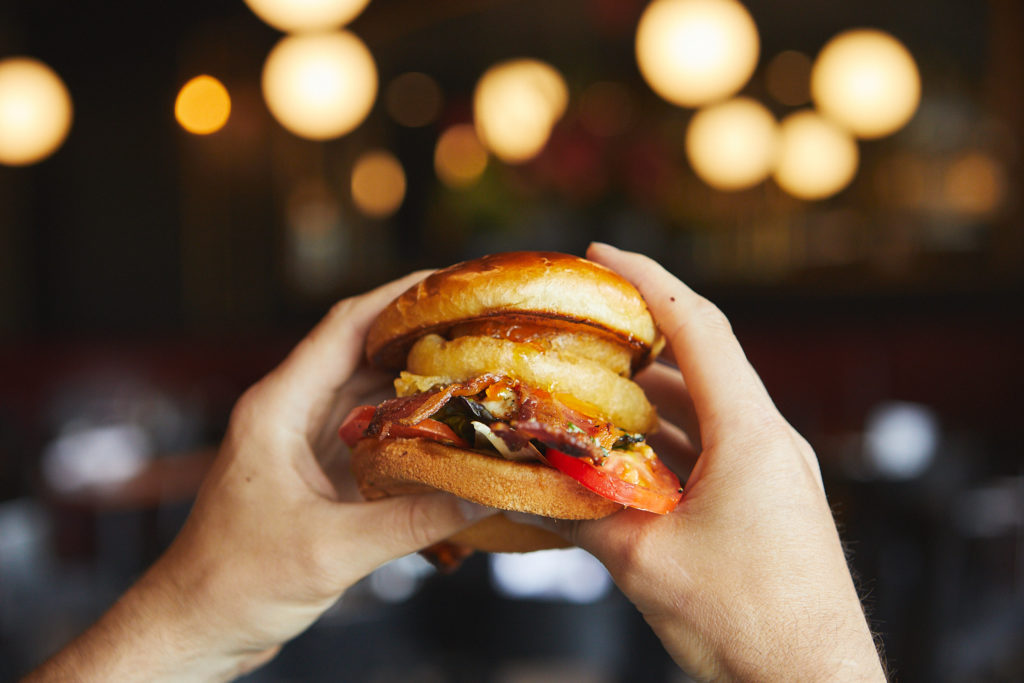 The following day we headed to George's French Bistro. With all my traveling, Paris was one of the places I frequented the most. I have such a fondness for the cuisine so when I saw there was an authentic French restaurant, I knew I had to visit. The chef was classically trained in Montreal so I knew I was in for a treat. The atmosphere and decor are impeccable. At one point, I saw the chef himself scrubbing down the brass handlebars lining his wine bar and knew that he really gave a damn. Now lets talk food. Any place that can serve a lunch chicken sandwich with fries and make it feel like I am getting something so unique and gourmet, you have me sold. Also, in the Midwest, getting fresh seafood can be a challenge. Mussels, shrimp and oysters; we had it all and it was all amazing.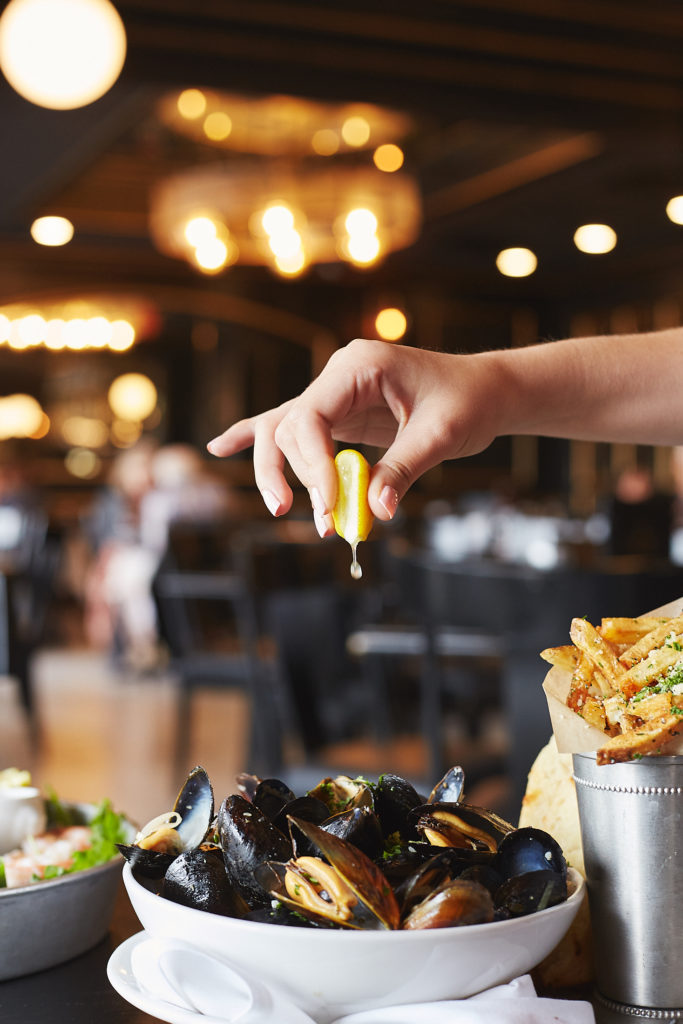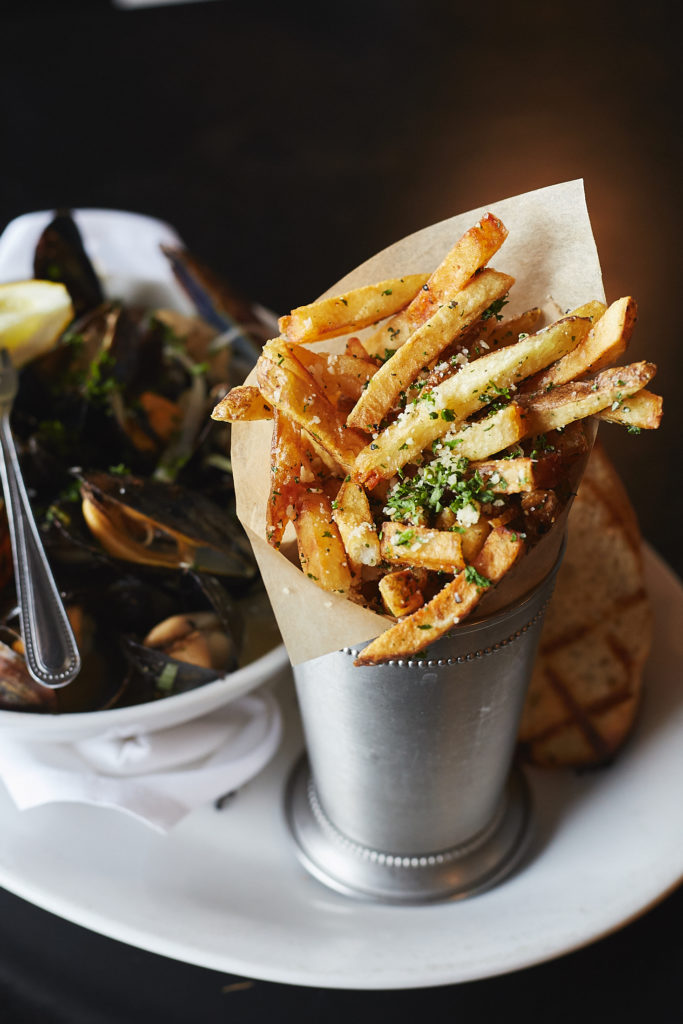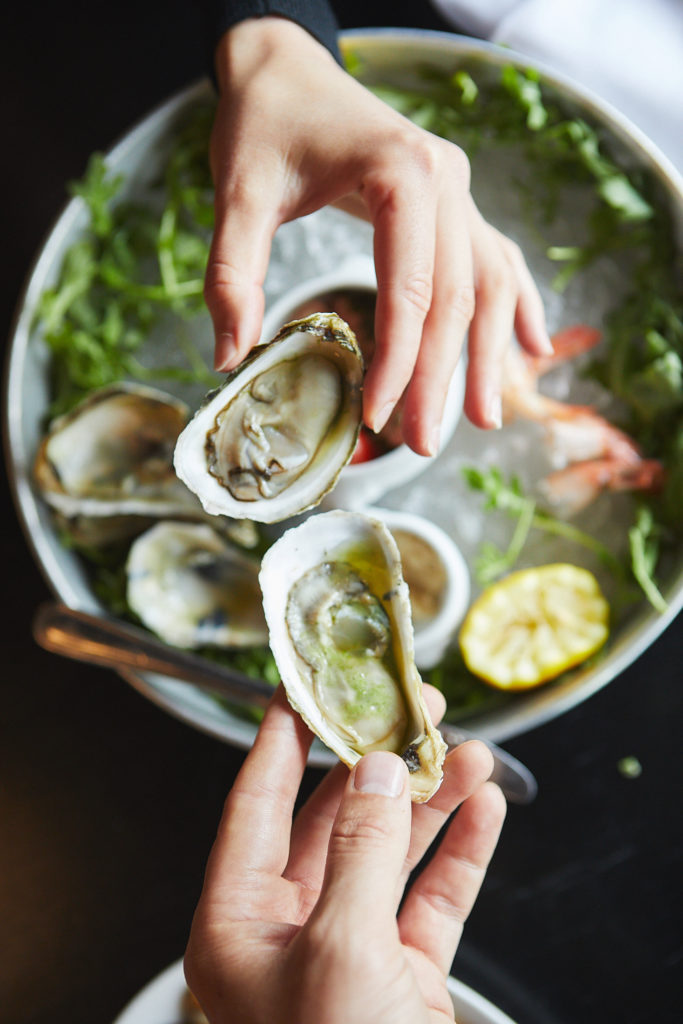 Yokohama Ramen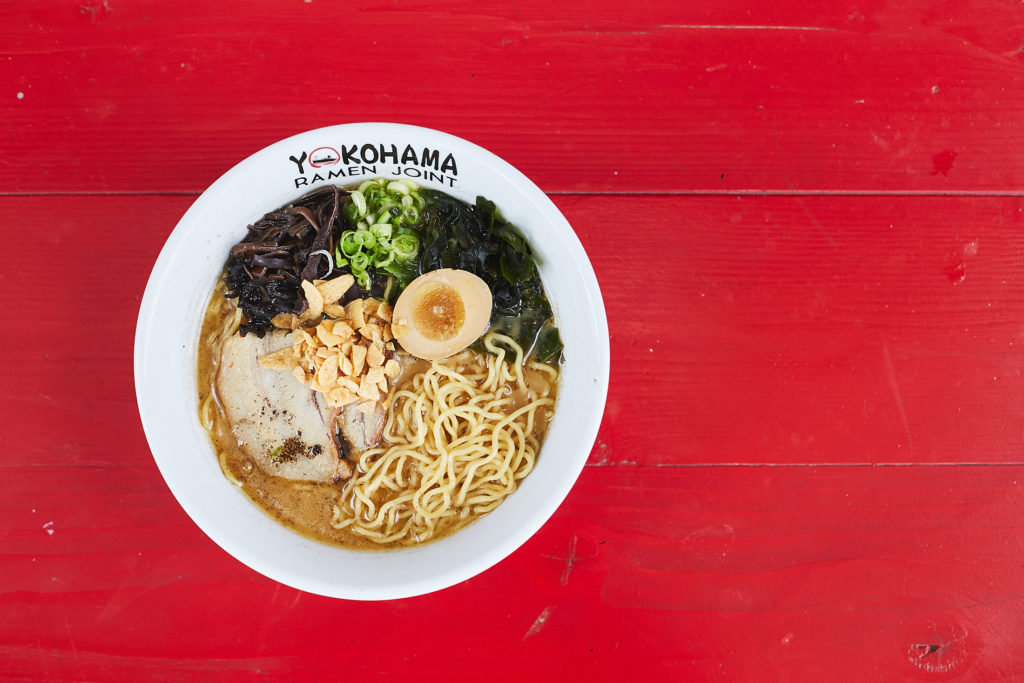 Whenever I want comfort food I often think of a hearty soup, more specifically Ramen. So simple yet so delicious. Discovering Yokohama Ramen was such a treat. Written up by USA Today and still a quaint little spot nestled into Delano (although rumor has it they are expanding). Typically I have trouble in the midwest finding places that are willing to serve you something actually spicy, not this place. If you like some heat you want their B.T.T.M. Spicy Beef Tongue TanTanMen. A wide variety on their menu with everything from fried rice to boba tea. You can be sure to take your Mom who is tentative about trying new things and she will find something she enjoys (trust me, I did it).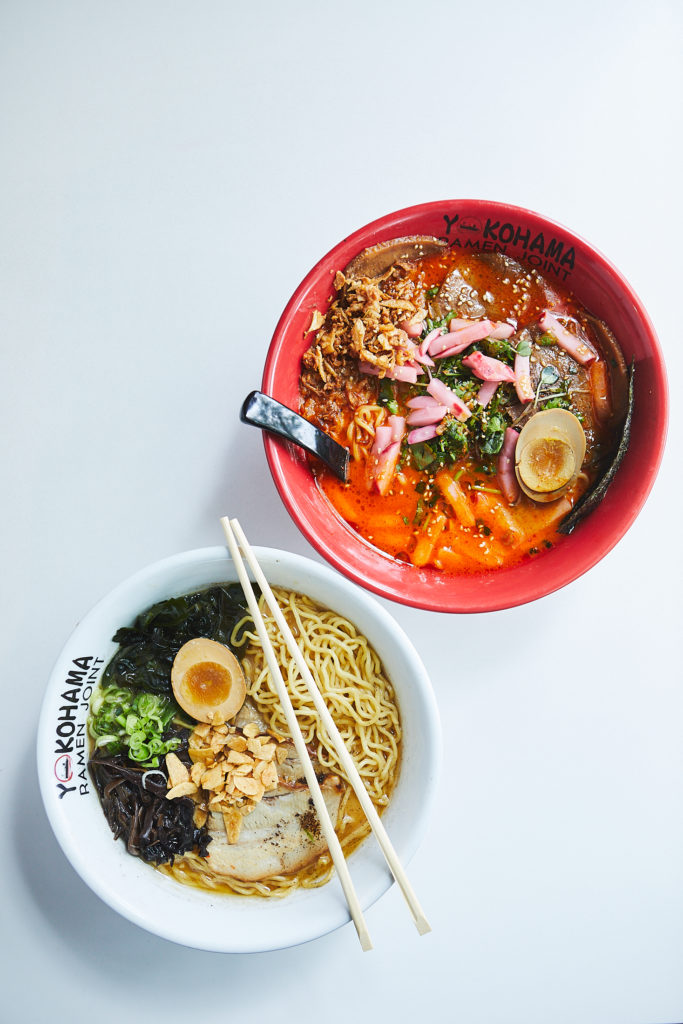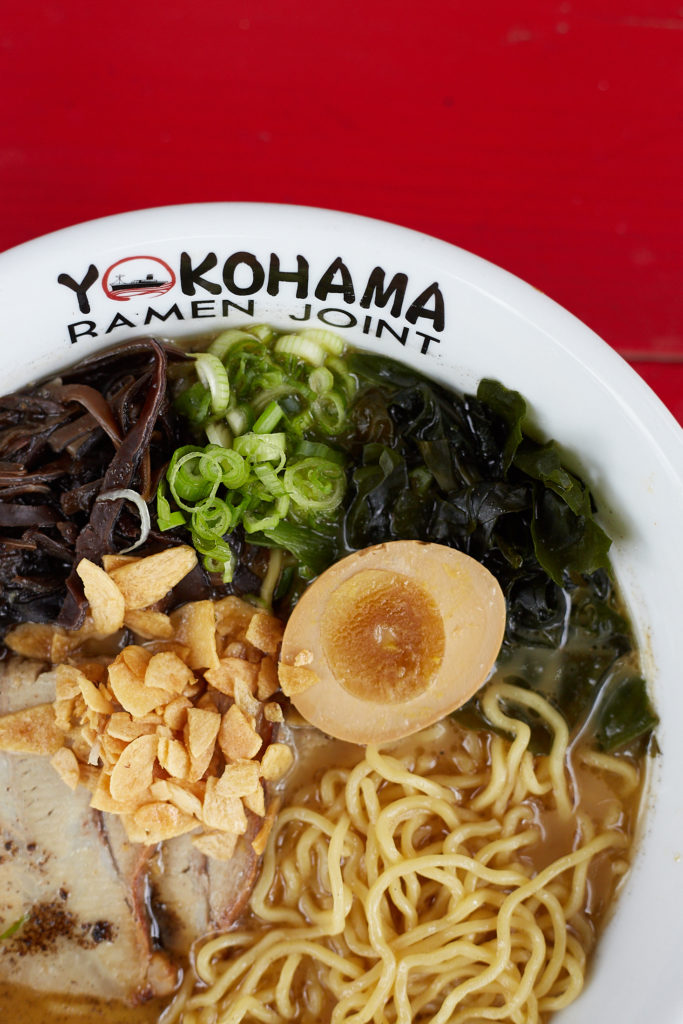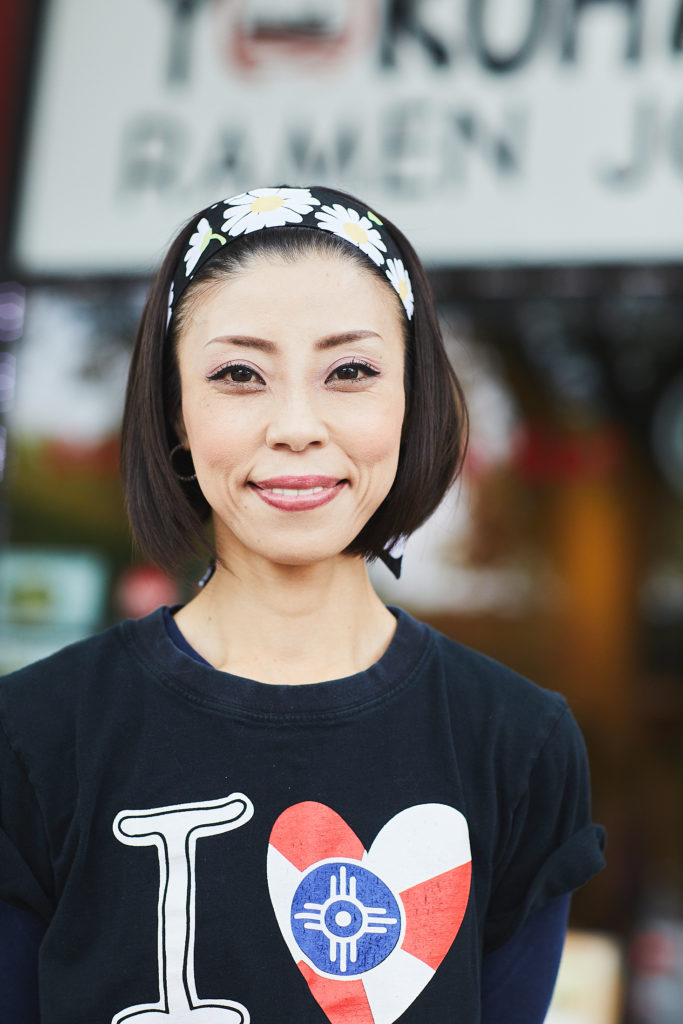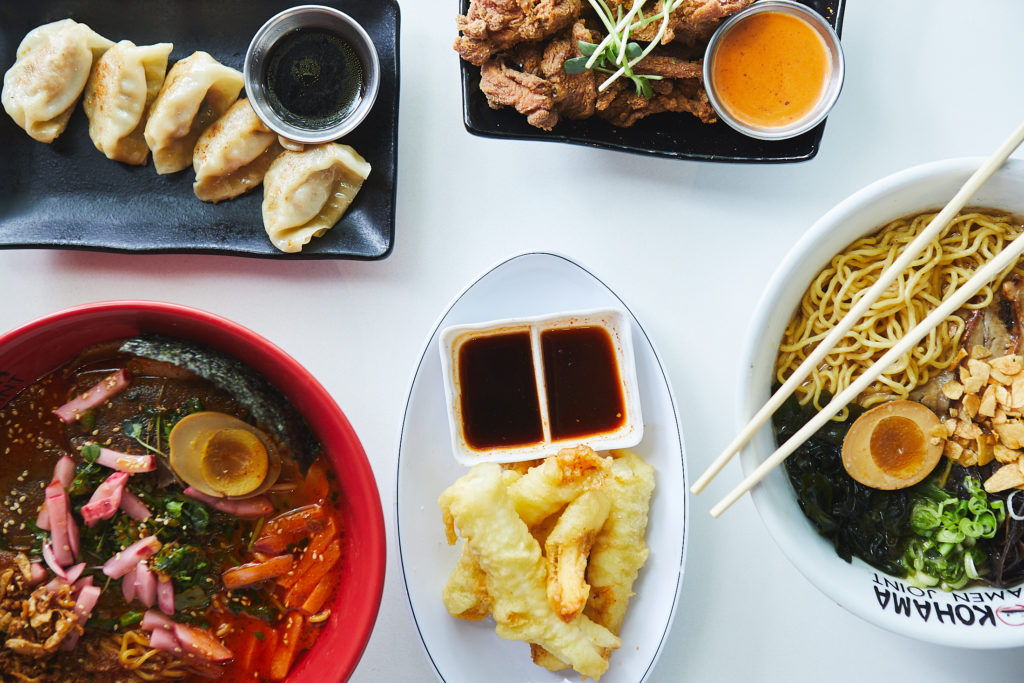 Central Standard Brewing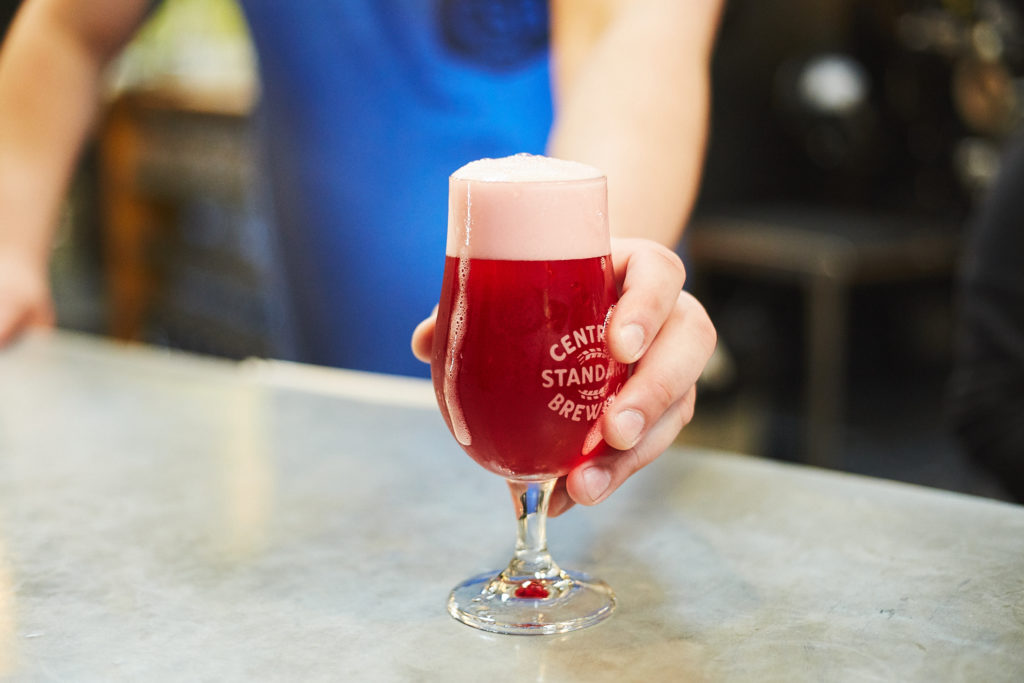 The last place on our short trip to Wichita was Central Standard Brewing. A good beer selection with a patio and rotating food trucks. Cozy velvet chairs on the inside and picnic tables on the outside. A Wichita brewery staple worth visiting. You can check out their website for daily food trucks worth pairing your brew to and sit outside on a nice day to enjoy.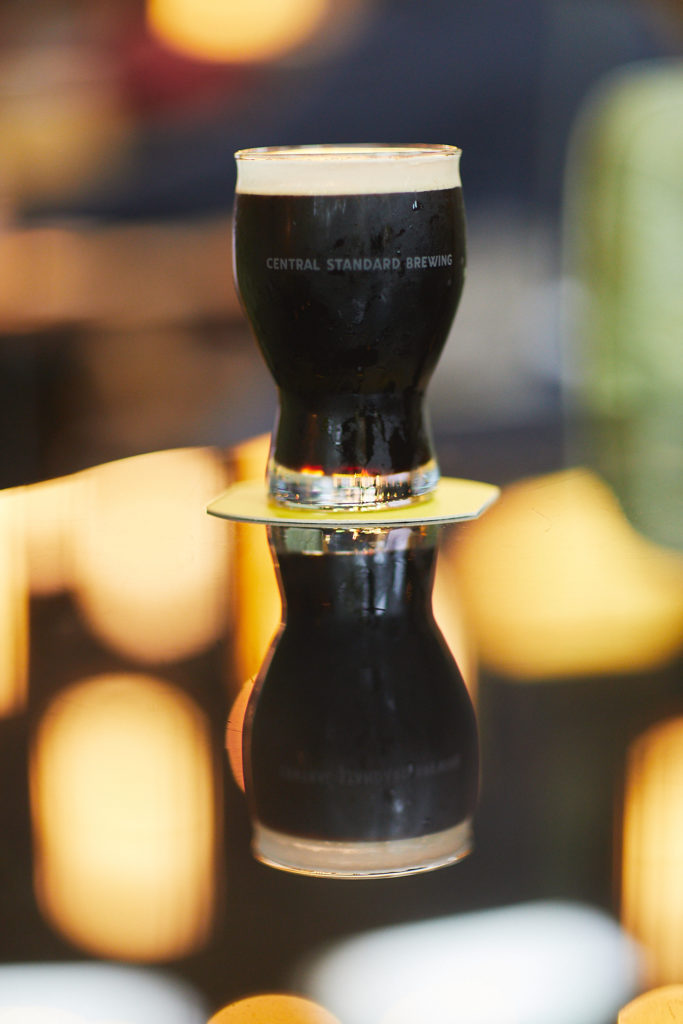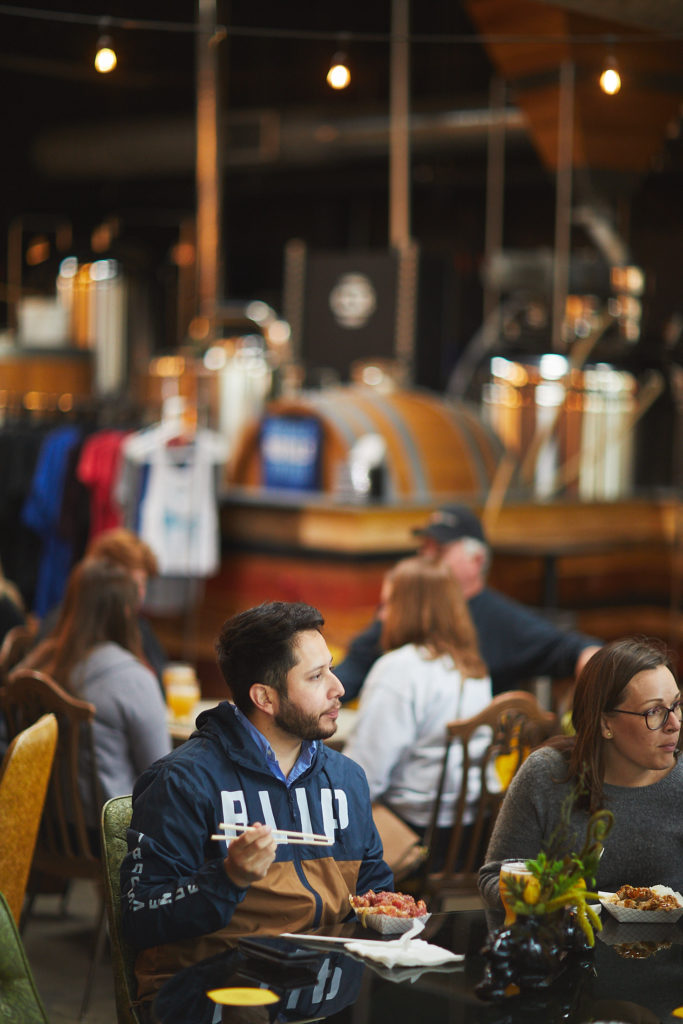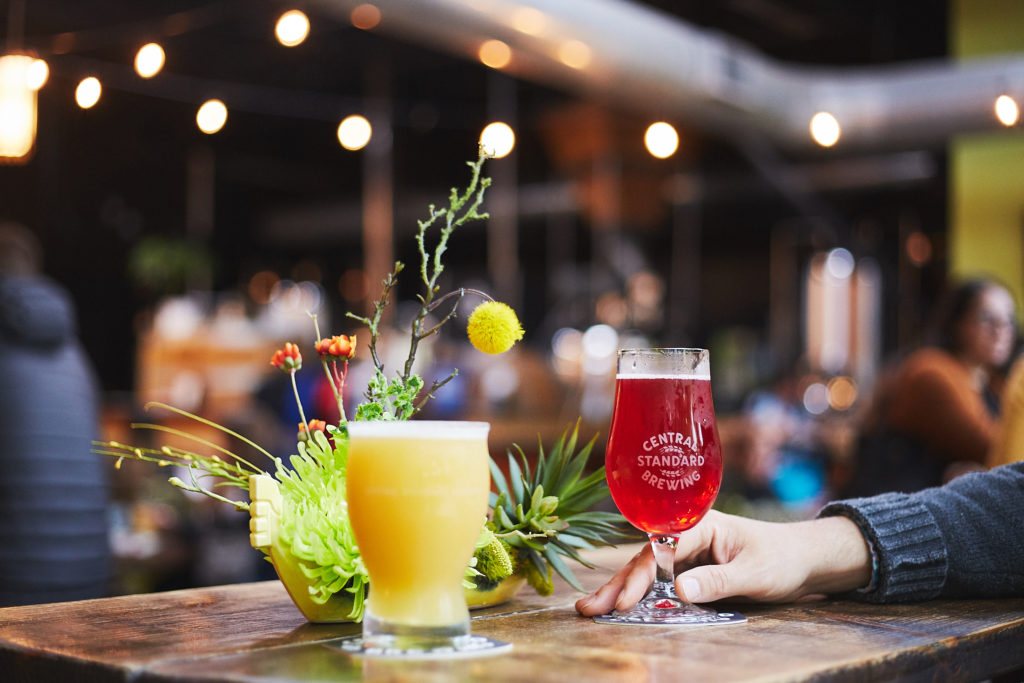 Overall, I'm thrilled to see my hometown thriving. We all need it. We only benefit from it. Wether it's high end or low brow, as long as there's passion and attention put into it, there's no denying it's value. Coming back home to a city that I was convinced would continue to always remain stagnant gives me hope. It shows me that we are open to new ideas and new experiences. Given the amount of growth I've seen, I can expect that boundaries will continue to be broken, ideals will continue to be crumbled and walls will always fall. The future is uncertain but at least there's always hope.