January in the midwest is typically full of snowstorms, new year's resolutions to work off the holiday overeating, fly tying and a huge dose of cabin fever for me. This year we were blessed with a saturday that hit a high of 50 degrees out and seeing the forcast ahead my buddy Matt asked for a last minute day off. I was wanting to shoot some footage for my outdoor lifestyle reel and specifically make something on fly fishing so I asked to tag along with him and Ryan.
We headed to a park that's maybe one of the more beautiful locations in the Driftless region of Iowa, Backbone state park. The park is defined by the huge bluffs and ridges, one called the Devil's Backbone. We had unfortunately entered the park from the west side which leads you about 2 miles from the trout streams with a huge bluff in between the area that the Maquoketa River cuts through and where the stream is accessible. There actually are trout in the Maquoketa but we'd travelled to fish the creek. I quickly cast out into the river while Matt tended to nature's call and ended up catching a small but strong rainbow trout on my second cast and was given a bit of hope for the cool winter adventure.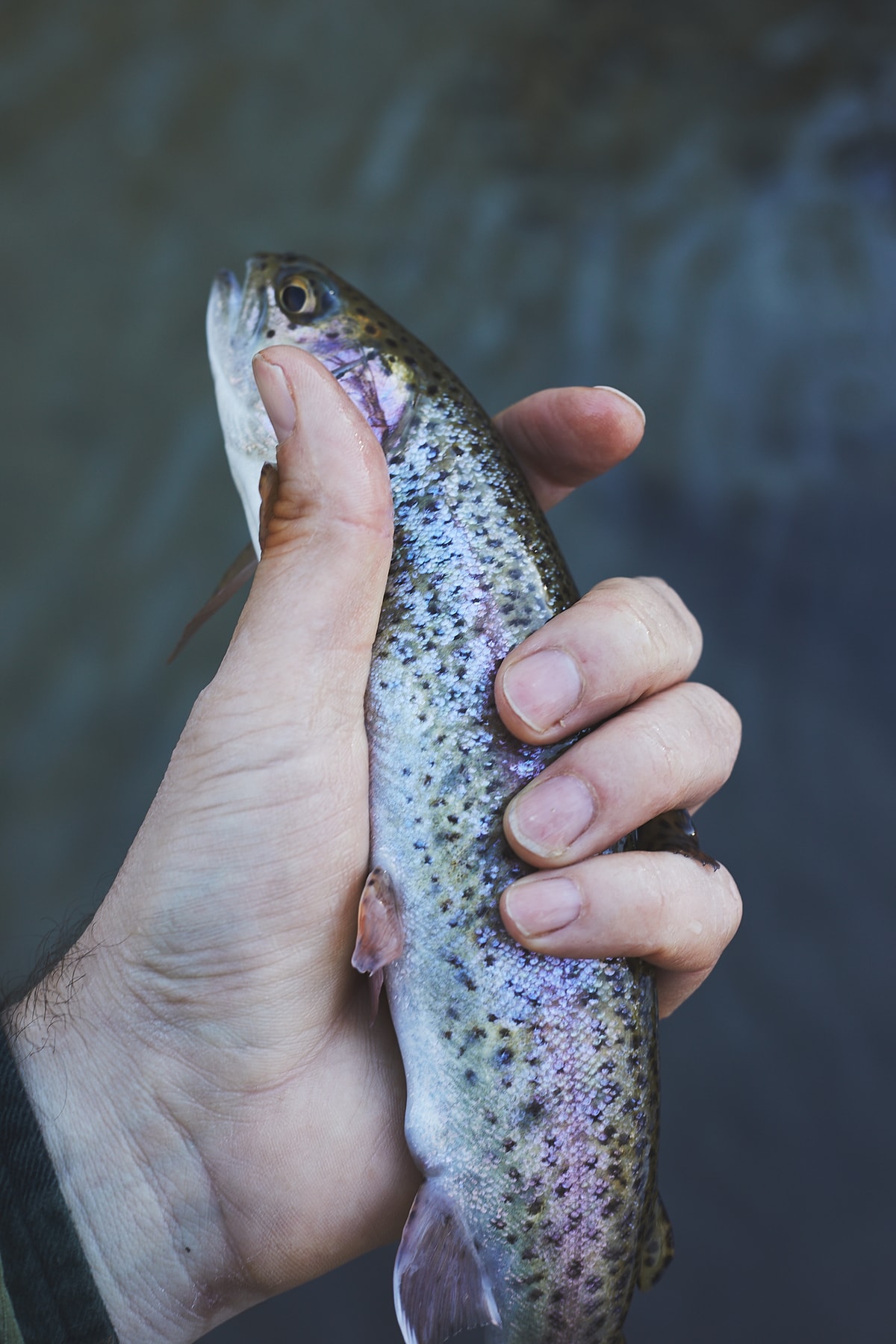 After catching that first fish my left hand was terribly cold and I'd not brought any gloves to warm up with so I just stuck my hands into my waders and walked up stream after the guys to see what the plan was. Matt had taken off up stream to try his hand at the river but after a few holes with no luck, Ryan was intent on crossing the park to where the streams were. We figured we could get to the other section in 20 minutes or so of walking and we took off over the hill. After chatting about the huge deer herd that we bumped into multiple times and a few dumb jokes we finally saw the stream and decided to go towards it's inception to some of the better holes that we had both frequently hit. Along the way there in the tail ends of pools in very calm water we saw small trout taking some Baetis or small blue winged olives that were hatching and started fishing up stream from them in the riffles. One of my favorite holes had been silted in a bit from the terrible fall flooding and there weren't really that many trout present in the typical spots. It made for a very different fishing experience than I was used to on these waters but we persisted with some small flies and lots of jokes.
While we didn't get any more fish to hand there were enough missed takes or fish that spit a hook after the take on a jump to keep us invested and eager. Matt finally crossed over into our area and gave me a call to find our location and we all tried our hand in the more scenic sections. The sunny 50 degree weather was great, the salami and jerky we'd packed in kept us fueled but most of all the comradery of being in wilder country with trees, water and a hard walk really made it all worth it. After being in even a small city for any period of time you're struck in nature by the peace of it all and also the focus allowed by the lack of stimulation. Being a bit struck by ADHD, nature is a place where I'm free to focus. There's no extra stimulation of a social media feed, no passing sound of cars, no flashing lights. Normally I'm out on a walk just observing, foraging, fishing and occasionally sitting very still leaned against a tree hoping to see a deer. Those activities are some of the oldest human endeavors and it feels just as much when you're participating in the long tradition of human existence alongside nature.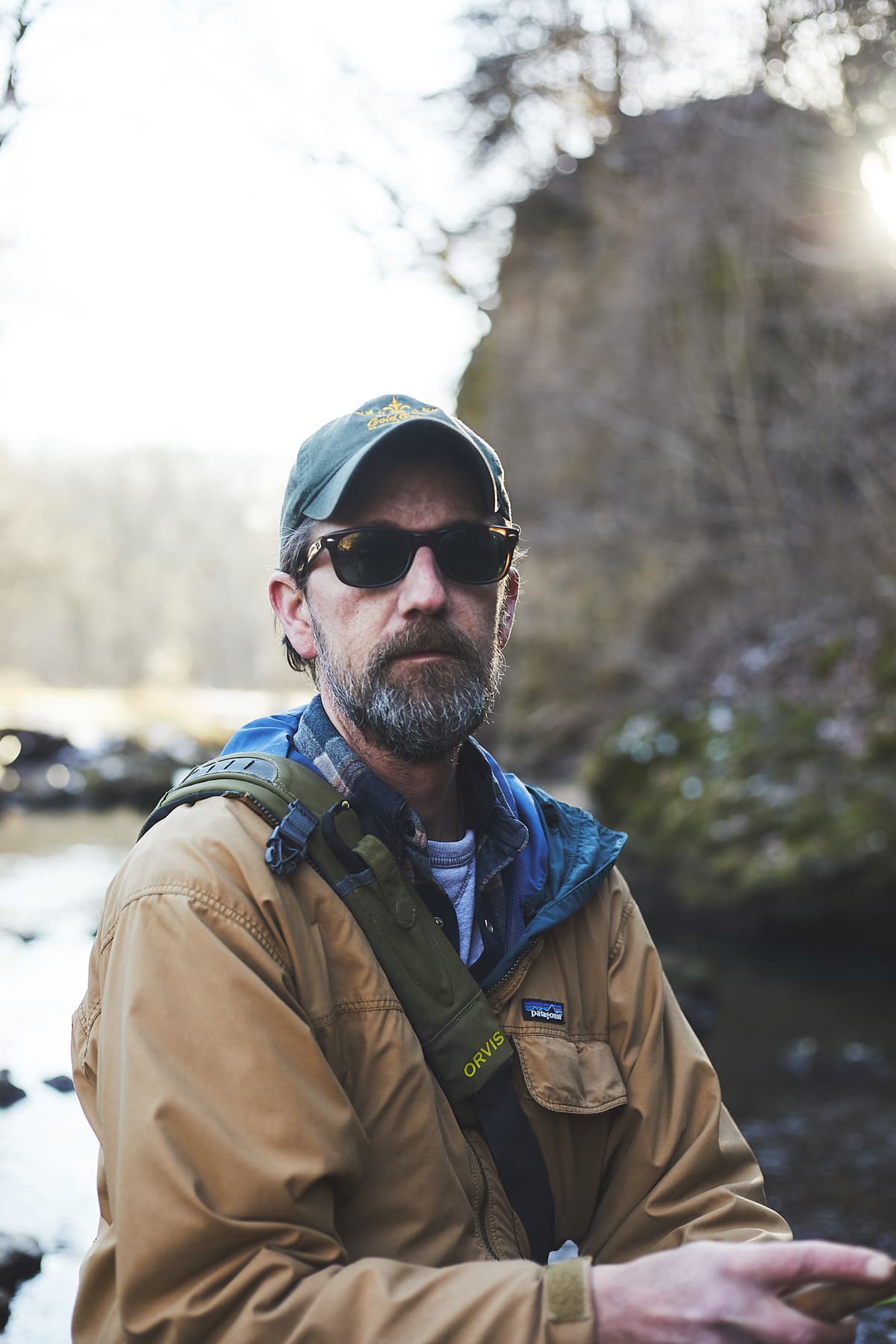 While I enjoy a great restaurant, killer live music, museums and so on, I get so much peace from participating in the natural order presented by nature. If there's one thing I'm hoping to share with you all is that passion for the outdoors and conserving as much of the wildness around us as possible. For every dumb loud person on social media ranting about something just remember there's another ten of us using all the tools available to ensure public land stays public and do things like buy hunting and fishing licenses or gear to do said activities with an extra high tax rate to make sure the wild stays wild.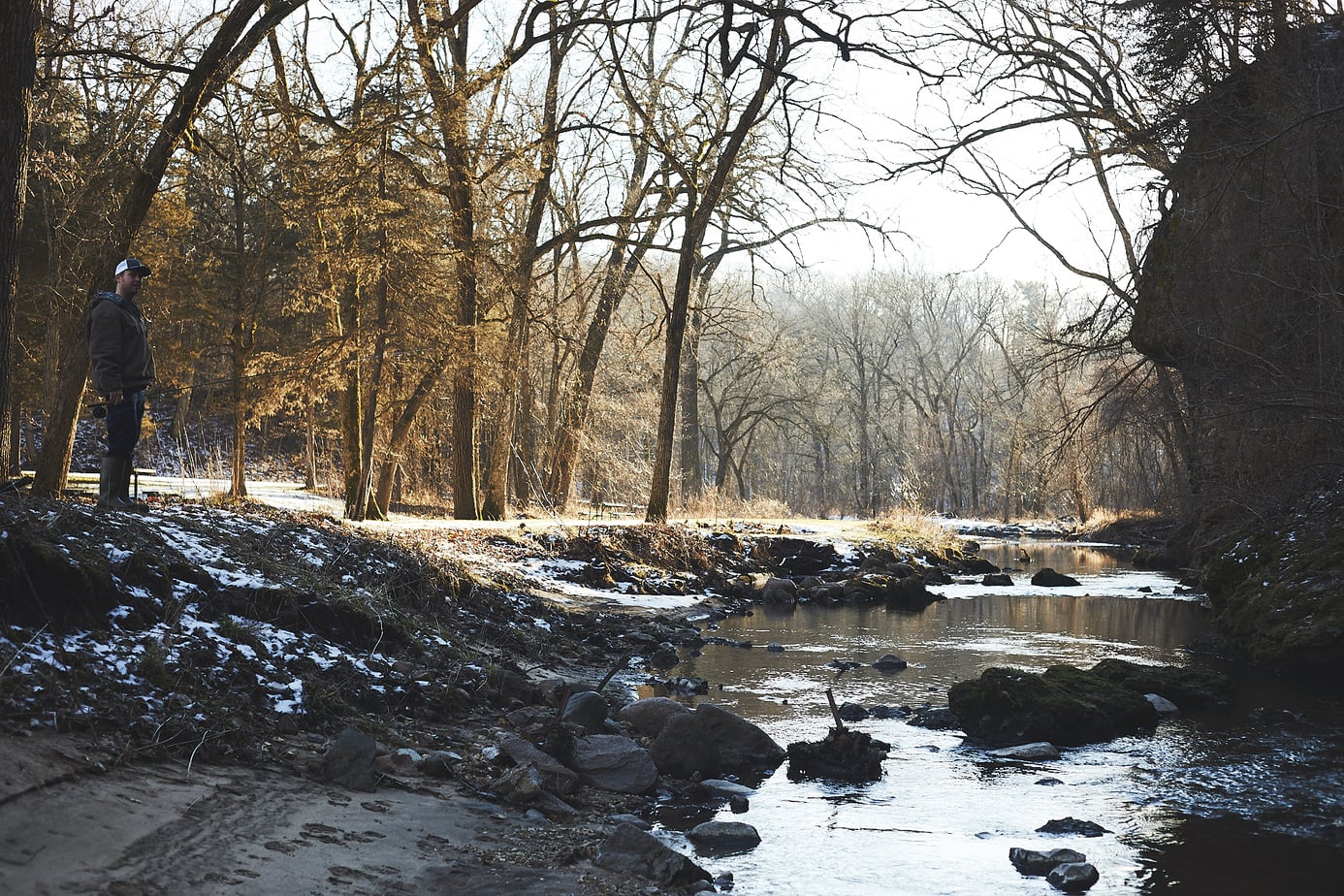 The taxation of these activities goes directly to conservation, in higher numbers than any other activity or group currently in America. While there has been a somewhat divisive set of topics put forth by the media in regards to outdoors people (trophy hunters in Africa comes to mind), dig into the ethics of those harvesting wild creatures and the conversations currently being had. I started out having really bad feelings about both activities and the more I investigated the more I found that people are more complex than you see on the surface. Trout anglers, especially the fly fishing community, mostly catch and release and only keep a small number for eating. They seem to be a pretty passionate group looking to maintain and improve the rivers, not degrade and pollute. It's not about taking from nature it's about being a part of nature and preserving it for generations to come.